Our goal is to hire highly-qualified, dedicated, caring teachers, and support staff who want to make a difference in the future success of all Richland #44 students. We offer employment opportunities without regard to age, gender, race, color, national origin, religion, marital or military/veteran status, sexual orientation, parental status, genetics, or disability.
If interested in employment or with questions, contact the district office at 701-372-3713.
Richland #44 is currently hiring the following positions: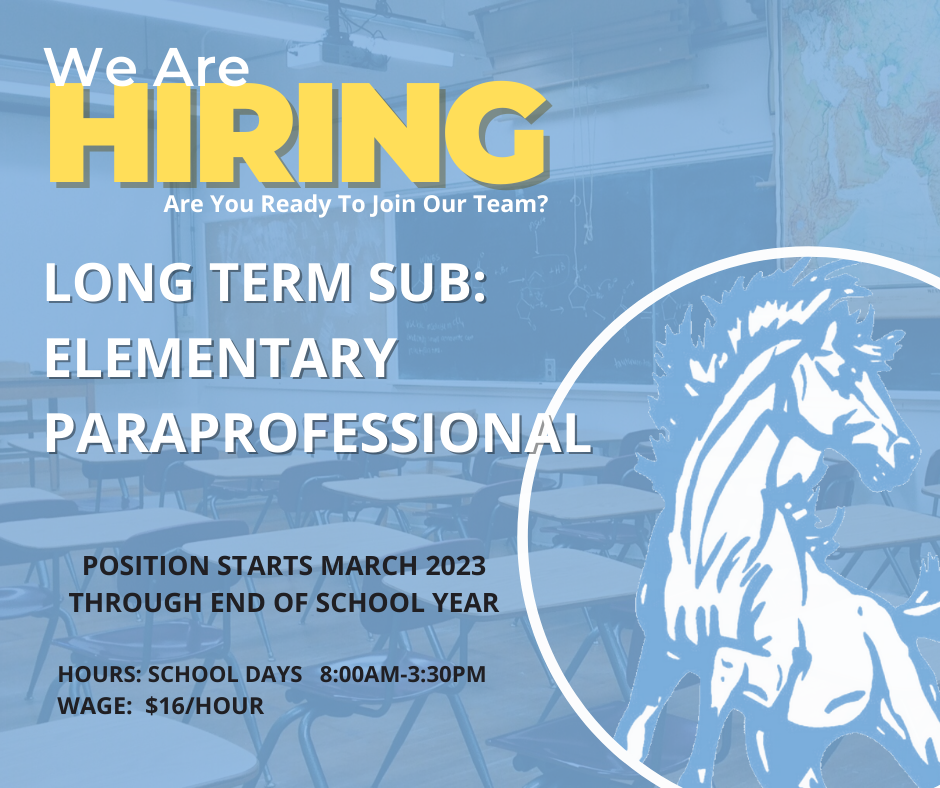 Elementary Paraprofessional (L/T Sub) Starting March 2023 through end of school year.
Hours: School Days 8am-3:30pm
Wage: $16/hour
**If interested, contact Mrs. Schmitz at 701-553-8321 for more information
Apply HERE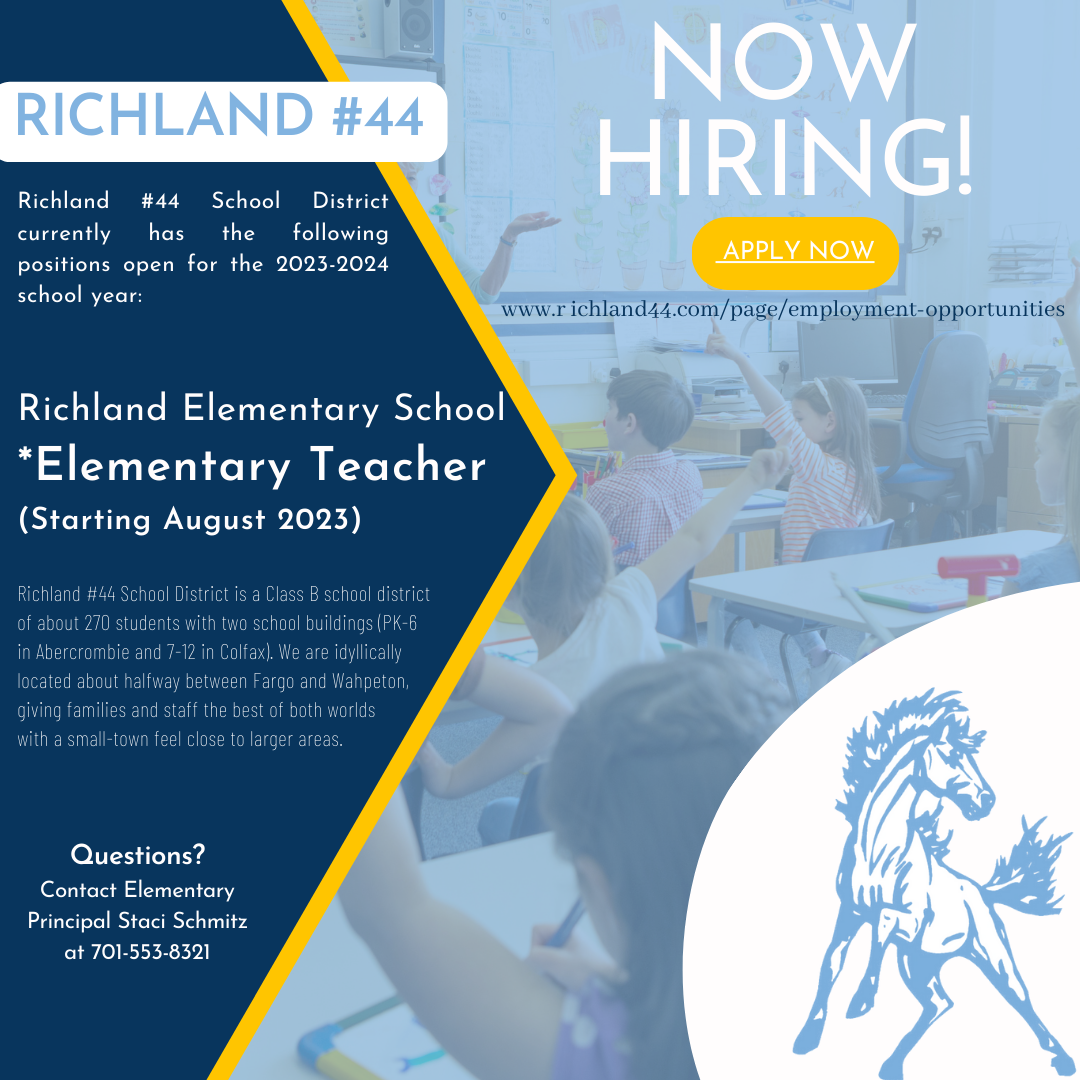 Elementary Teacher: Starting August 15, 2023. (K-6 grade level to be determined.)
Salary: Base salary starting at $37,800
Benefits: Full single health insurance, FULL (both sides) TFFR Retirement, 10 sick days, 3 personal days
**If interested, contact Mrs. Schmitz at 701-553-8321 for more information
Apply HERE
Other employment opportunities