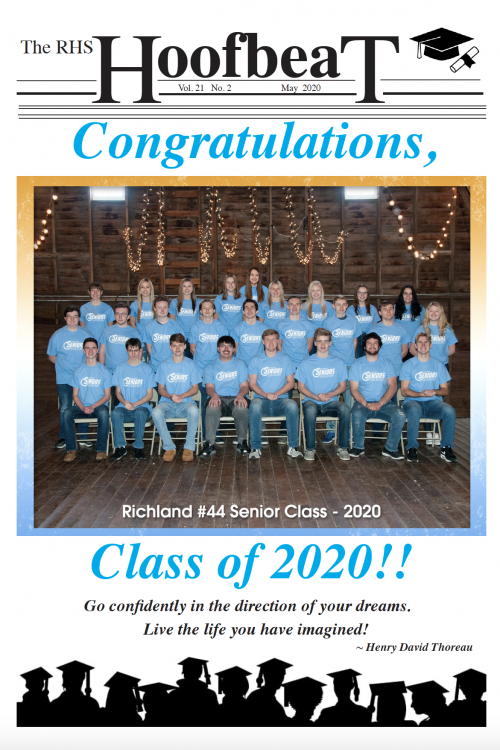 The Hoofbeat - Student Newspaper
Ever wonder what really goes on inside a newsroom? Interested in getting your writing published? Just looking for a creative outlet? The Hoofbeat might be the place for you. You will… improve your writing skills, boost your professional portfolio and resume.
If you're looking to build your professional experience, writing for a newspaper is a great way to start. Even if you're not sure about a career in journalism, being a journalist requires a range of applicable job skills including research, storytelling, and time management.
For the most recent issue of The RHS Hoofbeat - Click HERE
Advisor:
Julie Heyen
English Teacher, Jr/Sr. High Librarian & Hoofbeat Newspaper Advisor
701-372-3713