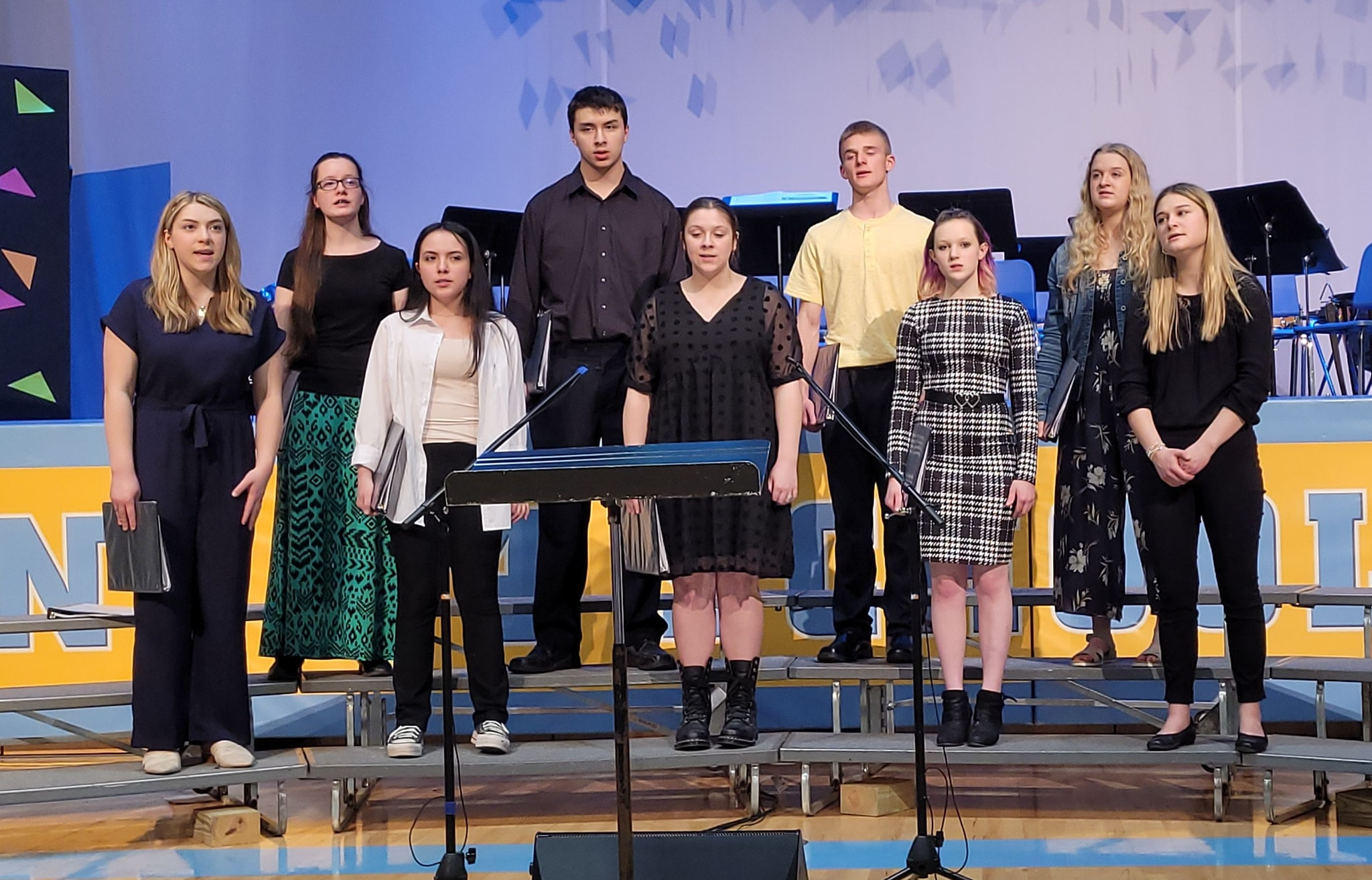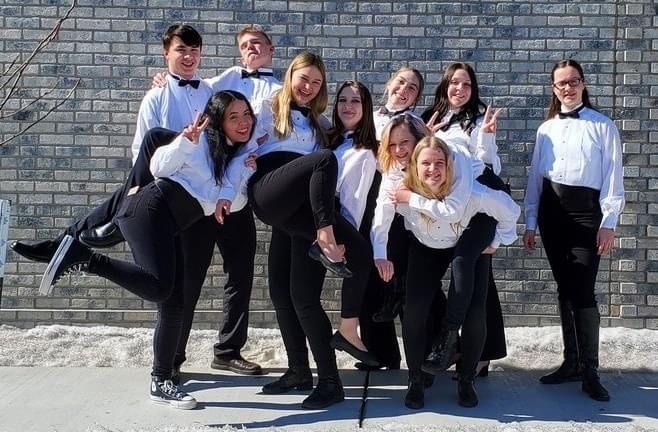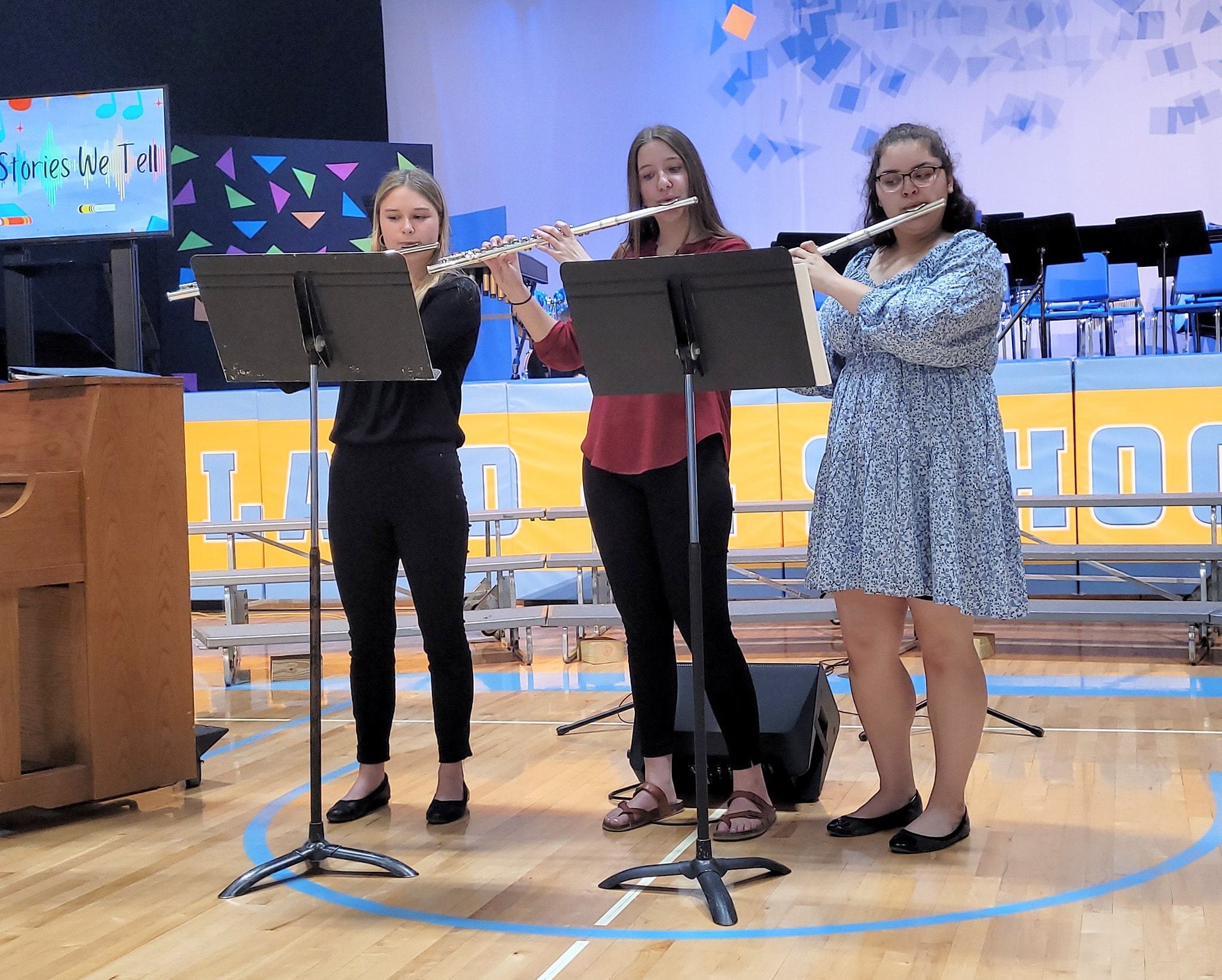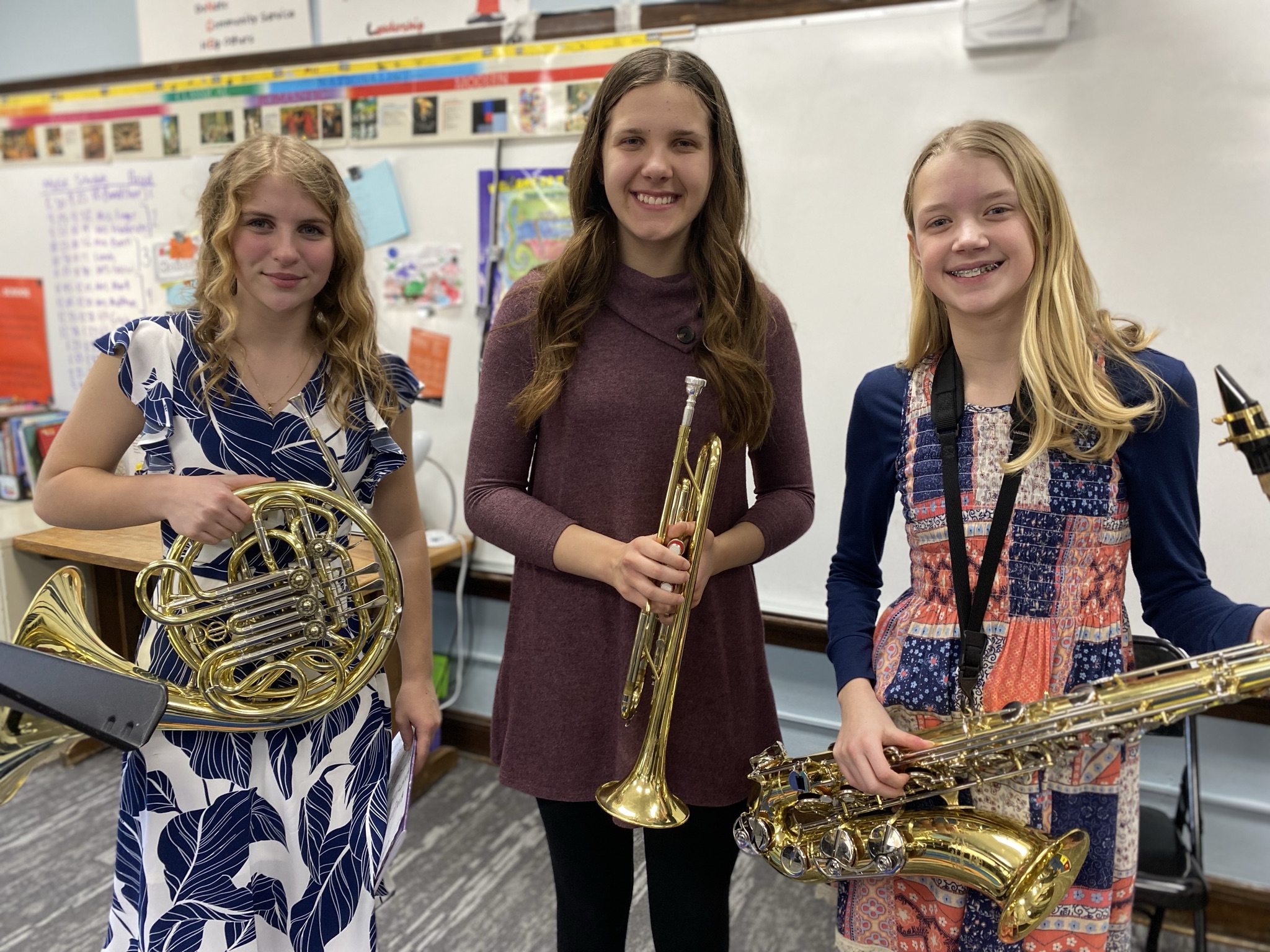 Richland #44 Music Department:
Richland High School Music Mission Statement: The goal of the Richland Music Department is to present the fundamentals of music through a variety of ensembles, which will promote a positive self-concept, provide an aesthetic experience, and develop lifelong musicians.
Curricular Ensembles
Band
There is a 5th-grade band, 6th-grade band, junior high band, and a concert band (grades 9-12). The concert bands are the heart of our band program and provide the foundations for personal and communal musicianship.
Choir
There is a 7th-grade choir, 8th-grade choir, and a high school choir. The choirs perform music from a variety of genres and get the chance to help build the set list for the final concert.
Pep Band
Our pep band plays a vital role in community-building at Richland High School. We perform new pop hits and rock tunes that the crowd loves to hear. Every student in the Richland band program (grades 7-12) will perform at home basketball games.
Additional Playing Opportunities
Pit Orchestra
The pit orchestra performs difficult and exciting music in the musical every other fall. This auditioned group will rehearse two to three times a week after school. Every musical will provide unique challenges as well as different instrumentation.
Small-Group Solo and Ensemble Contest
All students in the band and choir get the chance to improve their musicianship by performing in small chamber groups (such as sax quartets, percussion ensembles, vocal quartets, etc.). We believe that one of the best ways to develop individual musicianship is by performing on independent parts in a small group. We will rehearse in class and compete in Valley City in the spring.
All-State
All-State consists of the best musicians around North Dakota that form to make an outstanding concert band, jazz band, concert choir, women's choir, and orchestra (with wind players). It's an incredible honor to be selected for All-State, and members are selected by live audition in January. If selected, you'll travel with Richland musicians to Bismarck and rehearse challenging music, meet new friends, and perform for hundreds of people. All-State is open to 9th-12th grade students.
UND Honor Band
10th-12th grade students have the opportunity to audition for the UND Honor Band. Audition information will be posted on the music room bulletin board when available.
NDSU Choir Festival
Each year, NDSU hosts a choir festival for students from the surrounding area. There are both auditioned and non-auditioned ensembles. Information will be posted on the music room bulletin board when available.
Young Musicians Festival
This festival is for students in grades 5-8 and is a chance to compete in a small group setting. The festival is held at Central Cass the last Saturday in February.