𝗥𝗶𝗰𝗵𝗹𝗮𝗻𝗱 #𝟰𝟰 𝗶𝘀 𝗲𝘅𝗰𝗶𝘁𝗲𝗱 𝘁𝗼 𝗮𝗻𝗻𝗼𝘂𝗻𝗰𝗲 𝘁𝗵𝗮𝘁 𝗺𝗼𝘀𝘁 𝗼𝗳 𝗼𝘂𝗿 𝗼𝗽𝗲𝗻 𝗽𝗼𝘀𝗶𝘁𝗶𝗼𝗻𝘀 𝗵𝗮𝘃𝗲 𝗯𝗲𝗲𝗻 𝗳𝗶𝗹𝗹𝗲𝗱! 𝚆𝚎 𝚊𝚛𝚎 𝚌𝚞𝚛𝚛𝚎𝚗𝚝𝚕𝚢 𝚜𝚝𝚒𝚕𝚕 𝚜𝚎𝚎𝚔𝚒𝚗𝚐 𝚊𝚙𝚙𝚕𝚒𝚌𝚊𝚗𝚝𝚜 𝚏𝚘𝚛 𝚘𝚞𝚛 𝙹𝚛/𝚂𝚛 𝙷𝚒𝚐𝚑 𝚂𝚌𝚒𝚎𝚗𝚌𝚎 𝚃𝚎𝚊𝚌𝚑𝚎𝚛 𝚙𝚘𝚜𝚒𝚝𝚒𝚘𝚗 𝚊𝚗𝚍 𝚏𝚘𝚛 𝚊 𝚁𝚘𝚞𝚝𝚎 𝙱𝚞𝚜 𝙳𝚛𝚒𝚟𝚎𝚛. 𝘗𝘭𝘦𝘢𝘴𝘦 𝘩𝘦𝘭𝘱 𝘴𝘱𝘳𝘦𝘢𝘥 𝘵𝘩𝘦 𝘸𝘰𝘳𝘥 𝘢𝘴 𝘊𝘰𝘭𝘵 𝘊𝘰𝘶𝘯𝘵𝘳𝘺 𝘱𝘳𝘦𝘱𝘢𝘳𝘦𝘴 𝘧𝘰𝘳 𝘢 𝘨𝘳𝘦𝘢𝘵 2023-2024 𝘴𝘤𝘩𝘰𝘰𝘭 𝘺𝘦𝘢𝘳!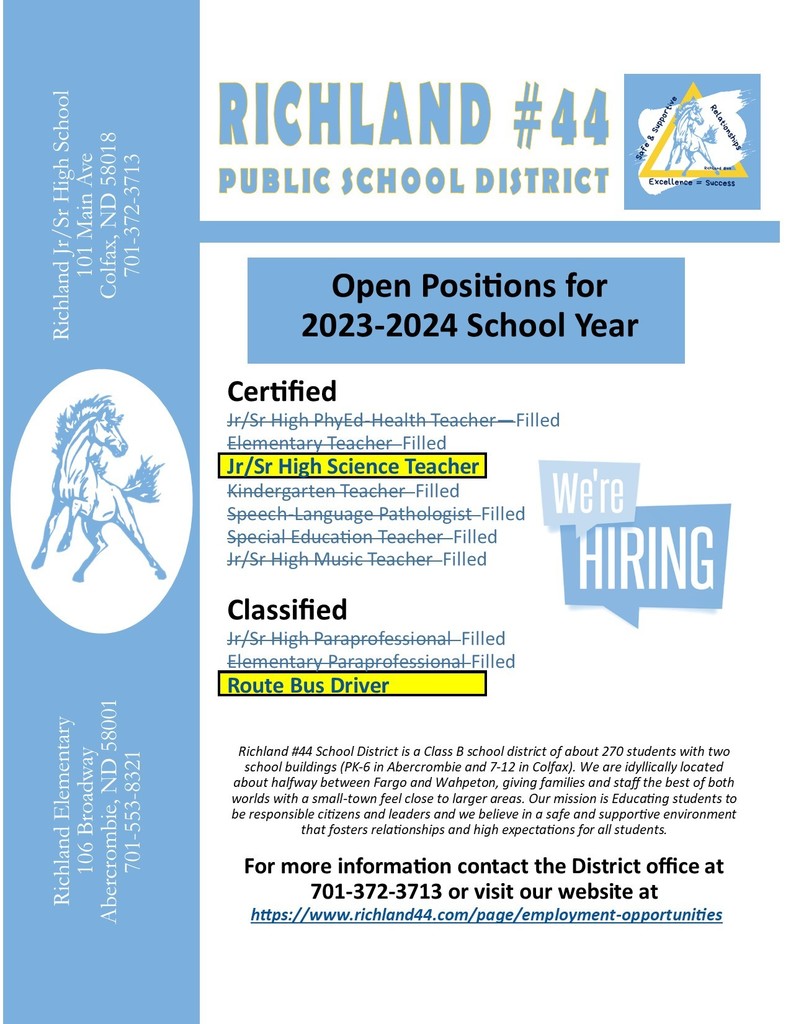 Happy Speech Language Pathologist Day to Miss Carly Boyum!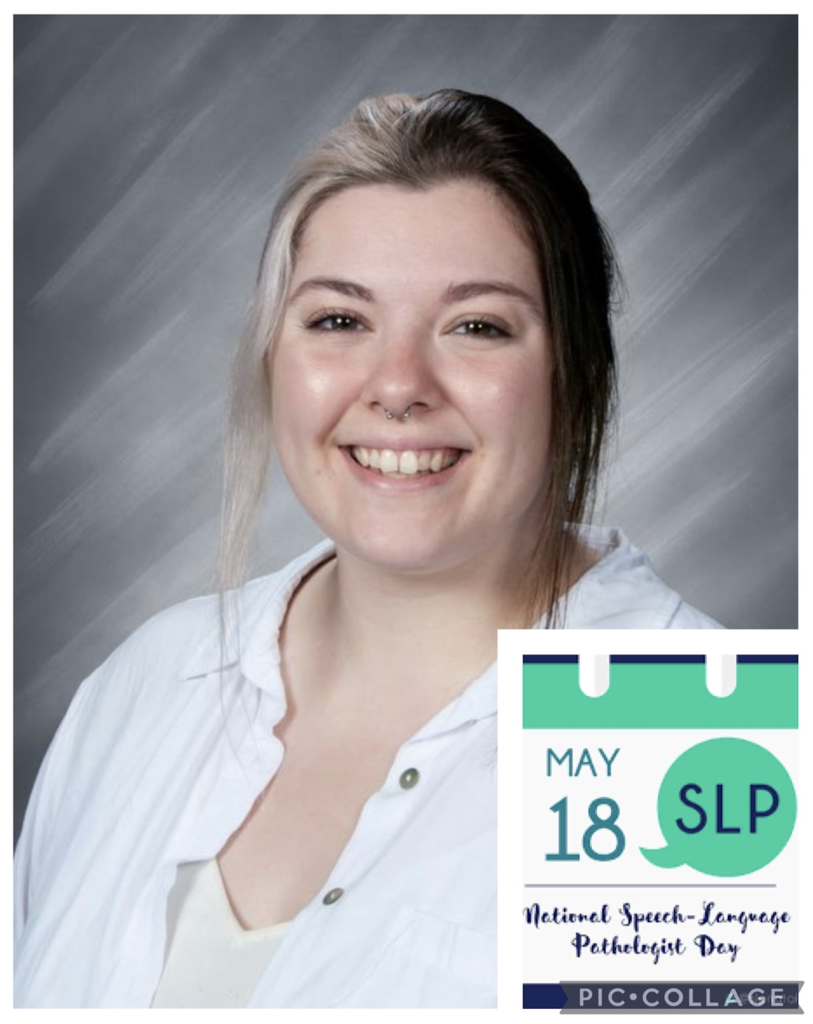 Thank you for all you do for our school! You nourish the lives of our students by filling their tummies and being a positive influence in their lives. We appreciate our Lunch Heroes: Sally, Karen, Sheri, Tracy and Lindsey (not pictured) Thank you! Today is YOUR day!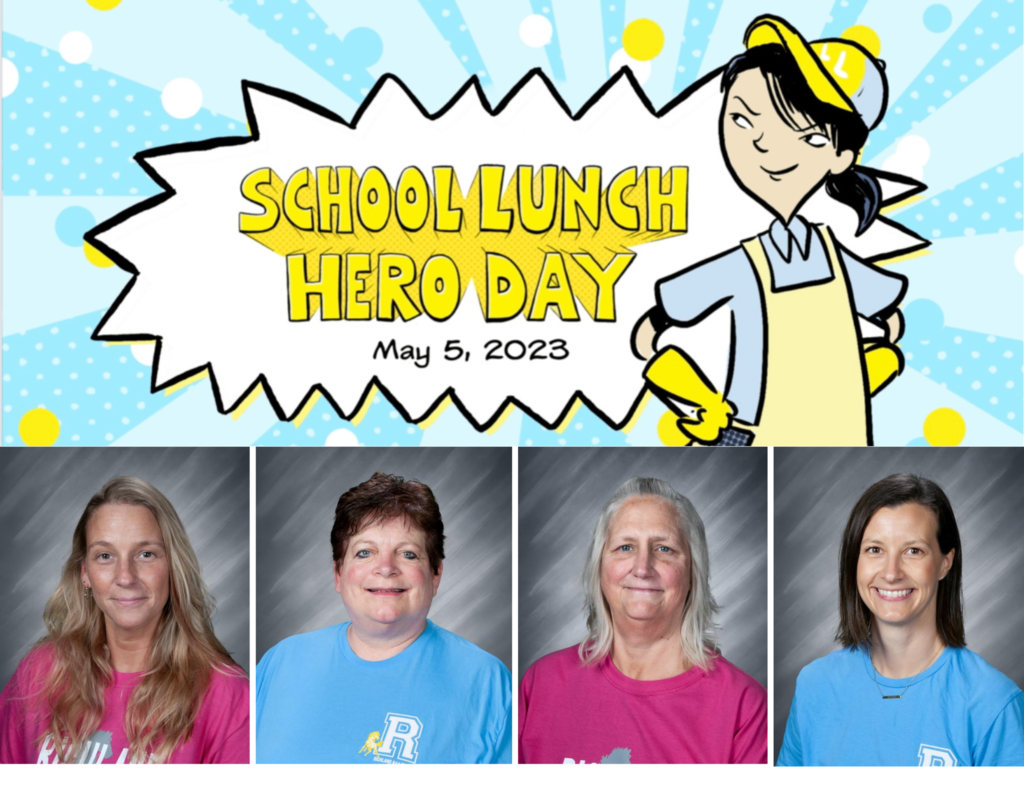 𝙶𝚘𝚘𝚍 𝚕𝚞𝚌𝚔 𝚝𝚘 𝚘𝚞𝚛 𝙲𝚘𝚕𝚝𝚜 𝚂𝚙𝚎𝚎𝚌𝚑 𝚝𝚎𝚊𝚖 𝚖𝚎𝚖𝚋𝚎𝚛𝚜 𝚊𝚜 𝚝𝚑𝚎𝚢 𝚑𝚎𝚊𝚍 𝚝𝚘 𝙼𝚊𝚗𝚍𝚊𝚗 𝚏𝚘𝚛 𝚝𝚑𝚎 𝙲𝚕𝚊𝚜𝚜 𝙱 𝚂𝚝𝚊𝚝𝚎 𝚂𝚙𝚎𝚎𝚌𝚑 𝙼𝚎𝚎𝚝 𝚝𝚑𝚒𝚜 𝚠𝚎𝚎𝚔𝚎𝚗𝚍!
Happy Administrative Professional Day Thank you Lisa, Seri, Kendra and Sarah for all you do- you are the heart of our schools! ❤️🐴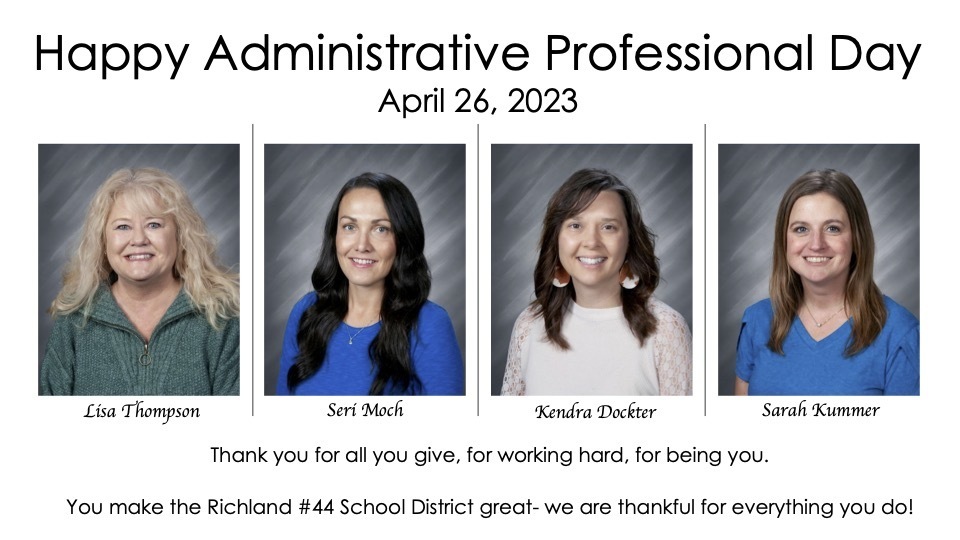 𝚁𝚒𝚌𝚑𝚕𝚊𝚗𝚍 #𝟺𝟺 𝙹𝚛/𝚂𝚛 𝙿𝚛𝚘𝚖 - "𝐖𝐞𝐥𝐜𝐨𝐦𝐞 𝐭𝐨 𝐋𝐚𝐬 𝐕𝐞𝐠𝐚𝐬" 𝙶𝚛𝚊𝚗𝚍 𝙼𝚊𝚛𝚌𝚑 𝚜𝚝𝚊𝚛𝚝𝚜 𝚊𝚝 𝟽𝚙𝚖 𝚝𝚘𝚍𝚊𝚢 𝚊𝚝 𝚝𝚑𝚎 𝙷𝚒𝚐𝚑 𝚂𝚌𝚑𝚘𝚘𝚕 𝚒𝚗 𝙲𝚘𝚕𝚏𝚊𝚡. 𝙳𝚘𝚘𝚛𝚜 𝚘𝚙𝚎𝚗 𝚊𝚝 𝟼:𝟹𝟶𝚙𝚖. 𝙰𝚕𝚕 𝚊𝚛𝚎 𝚠𝚎𝚕𝚌𝚘𝚖𝚎 (𝚗𝚘 𝚝𝚒𝚌𝚔𝚎𝚝𝚜 𝚗𝚎𝚎𝚍𝚎𝚍, 𝚏𝚛𝚎𝚎 𝚝𝚘 𝚊𝚝𝚝𝚎𝚗𝚍). *𝘗𝘭𝘦𝘢𝘴𝘦 𝘯𝘰𝘵𝘦: 𝘛𝘩𝘦 𝘎𝘳𝘢𝘯𝘥 𝘔𝘢𝘳𝘤𝘩 𝘸𝘪𝘭𝘭 𝘕𝘖𝘛 𝘣𝘦 𝘴𝘵𝘳𝘦𝘢𝘮𝘦𝘥.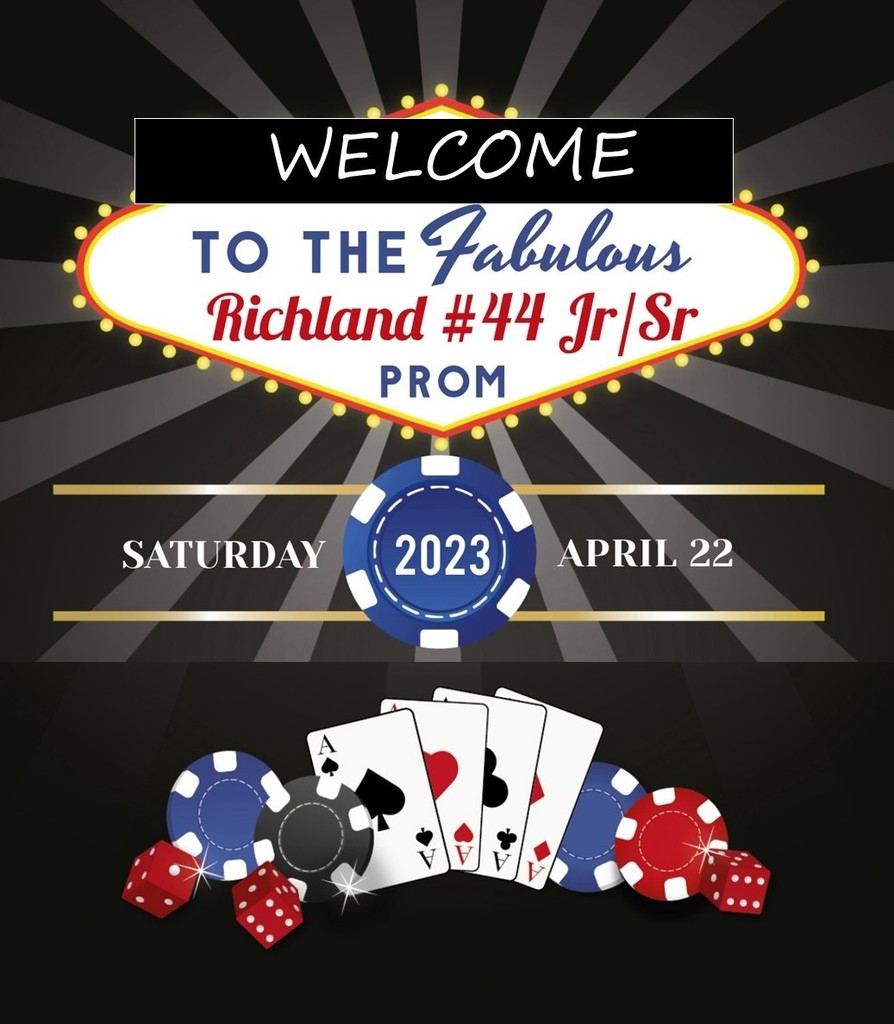 𝕎𝔼 𝔸ℝ𝔼 ℍ𝕀ℝ𝕀ℕ𝔾! 𝗧𝗵𝗲 𝗥𝗶𝗰𝗵𝗹𝗮𝗻𝗱 #𝟰𝟰 𝗦𝗰𝗵𝗼𝗼𝗹 𝗗𝗶𝘀𝘁𝗿𝗶𝗰𝘁 𝗵𝗮𝘀 𝘀𝗲𝘃𝗲𝗿𝗮𝗹 𝗷𝗼𝗯 𝗼𝗽𝗲𝗻𝗶𝗻𝗴𝘀 𝘀𝘁𝗮𝗿𝘁𝗶𝗻𝗴 𝗶𝗻 𝗔𝘂𝗴𝘂𝘀𝘁 𝟮𝟬𝟮𝟯. 𝘐𝘧 𝘪𝘯𝘵𝘦𝘳𝘦𝘴𝘵𝘦𝘥, 𝘤𝘰𝘯𝘵𝘢𝘤𝘵 𝘵𝘩𝘦 𝘴𝘤𝘩𝘰𝘰𝘭 𝘢𝘵 701-372-3713 𝘰𝘳 𝘷𝘪𝘴𝘪𝘵 𝘰𝘶𝘳 𝘸𝘦𝘣𝘴𝘪𝘵𝘦 𝘢𝘵:
https://www.richland44.com/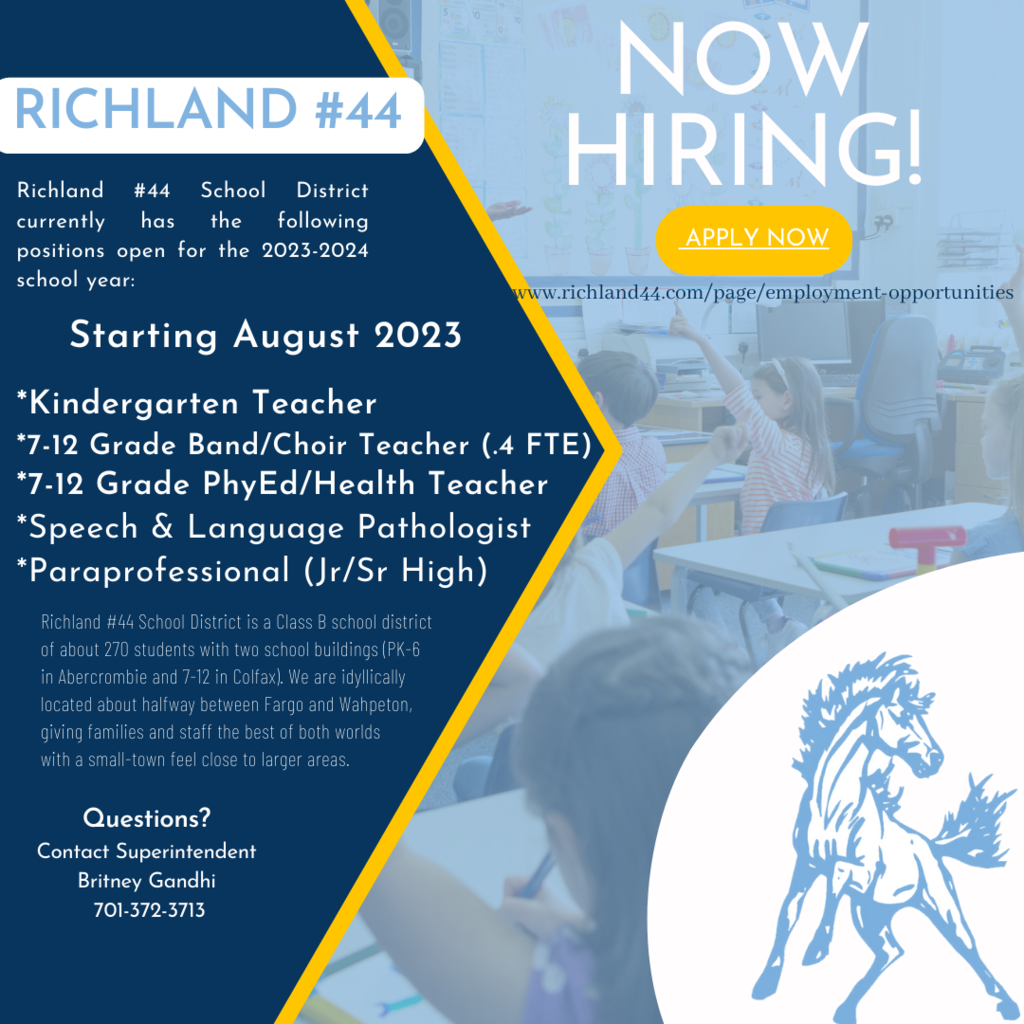 Attention Upcoming Preschool and Kindergarten Parents, You are invited to a Meet & Greet May 11, 2023 5:30-6:30 PM
𝗥𝗶𝗰𝗵𝗹𝗮𝗻𝗱 #𝟰𝟰 𝗦𝗰𝗵𝗼𝗼𝗹 𝗗𝗶𝘀𝘁𝗿𝗶𝗰𝘁 𝗶𝘀 𝘀𝗲𝗲𝗸𝗶𝗻𝗴 𝗮𝗽𝗽𝗹𝗶𝗰𝗮𝗻𝘁𝘀 𝗳𝗼𝗿 𝗥𝗢𝗨𝗧𝗘 𝗕𝘂𝘀 𝗗𝗿𝗶𝘃𝗲𝗿, 𝘀𝘁𝗮𝗿𝘁𝗶𝗻𝗴 𝗔𝘂𝗴𝘂𝘀𝘁 𝟮𝟬𝟮𝟯. 𝘔𝘰𝘳𝘯𝘪𝘯𝘨 𝘳𝘰𝘶𝘵𝘦𝘴 𝘢𝘳𝘦 𝘧𝘳𝘰𝘮 𝘢𝘱𝘱𝘳𝘰𝘹𝘪𝘮𝘢𝘵𝘦𝘭𝘺 6:45𝘢𝘮-8:30𝘢𝘮. 𝘈𝘧𝘵𝘦𝘳𝘯𝘰𝘰𝘯 𝘳𝘰𝘶𝘵𝘦𝘴 𝘢𝘳𝘦 𝘧𝘳𝘰𝘮 𝘢𝘱𝘱𝘳𝘰𝘹𝘪𝘮𝘢𝘵𝘦𝘭𝘺 3𝘱𝘮-4:45𝘱𝘮. 𝙳𝚛𝚒𝚟𝚎𝚛𝚜 𝚖𝚞𝚜𝚝 𝚑𝚘𝚕𝚍 𝚘𝚛 𝚜𝚞𝚌𝚌𝚎𝚜𝚜𝚏𝚞𝚕𝚕𝚢 𝚘𝚋𝚝𝚊𝚒𝚗 𝚊 𝚟𝚊𝚕𝚒𝚍 𝙲𝙳𝙻 𝚠𝚒𝚝𝚑 𝚙𝚊𝚜𝚜𝚎𝚗𝚐𝚎𝚛 𝚜𝚌𝚑𝚘𝚘𝚕 𝚋𝚞𝚜 𝚎𝚗𝚍𝚘𝚛𝚜𝚎𝚖𝚎𝚗𝚝. 𝙏𝙝𝙚 𝙨𝙘𝙝𝙤𝙤𝙡 𝙙𝙞𝙨𝙩𝙧𝙞𝙘𝙩 𝙬𝙞𝙡𝙡 𝙘𝙤𝙫𝙚𝙧 𝙘𝙤𝙨𝙩𝙨 𝙩𝙤 𝙤𝙗𝙩𝙖𝙞𝙣 𝙡𝙞𝙘𝙚𝙣𝙨𝙚. 𝙲𝚘𝚗𝚝𝚊𝚌𝚝 𝚂𝚞𝚙𝚎𝚛𝚒𝚗𝚝𝚎𝚗𝚍𝚎𝚗𝚝 𝙱𝚛𝚒𝚝𝚗𝚎𝚢 𝙶𝚊𝚗𝚍𝚑𝚒 𝚊𝚝 𝟽𝟶𝟷-𝟹𝟽𝟸-𝟹𝟽𝟷𝟹 𝚏𝚘𝚛 𝚒𝚗𝚏𝚘𝚛𝚖𝚊𝚝𝚒𝚘𝚗 𝚘𝚗 𝚍𝚊𝚒𝚕𝚢 𝚛𝚊𝚝𝚎 𝚘𝚏 𝚙𝚊𝚢 𝚊𝚗𝚍 𝚘𝚗 𝚑𝚘𝚠 𝚝𝚘 𝚐𝚎𝚝 𝚢𝚘𝚞𝚛 𝚕𝚒𝚌𝚎𝚗𝚜𝚎.
𝕎𝔼 𝔸ℝ𝔼 ℍ𝕀ℝ𝕀ℕ𝔾! 𝗧𝗵𝗲 𝗥𝗶𝗰𝗵𝗹𝗮𝗻𝗱 #𝟰𝟰 𝗦𝗰𝗵𝗼𝗼𝗹 𝗗𝗶𝘀𝘁𝗿𝗶𝗰𝘁 𝗵𝗮𝘀 𝘀𝗲𝘃𝗲𝗿𝗮𝗹 𝗷𝗼𝗯 𝗼𝗽𝗲𝗻𝗶𝗻𝗴𝘀 𝘀𝘁𝗮𝗿𝘁𝗶𝗻𝗴 𝗶𝗻 𝗔𝘂𝗴𝘂𝘀𝘁 𝟮𝟬𝟮𝟯. 𝘐𝘧 𝘪𝘯𝘵𝘦𝘳𝘦𝘴𝘵𝘦𝘥, 𝘤𝘰𝘯𝘵𝘢𝘤𝘵 𝘵𝘩𝘦 𝘴𝘤𝘩𝘰𝘰𝘭 𝘢𝘵 701-372-3713 𝘰𝘳 𝘷𝘪𝘴𝘪𝘵 𝘰𝘶𝘳 𝘸𝘦𝘣𝘴𝘪𝘵𝘦 𝘢𝘵:
https://www.richland44.com/
𝗚𝗼𝗼𝗱 𝗟𝘂𝗰𝗸 𝘁𝗼 𝗖𝗼𝗹𝘁𝘀 𝗙𝗖𝗖𝗟𝗔 𝗺𝗲𝗺𝗯𝗲𝗿𝘀 𝗜𝗻𝗮 𝗚., 𝗔𝘀𝗵𝗹𝗲𝘆 𝗦., 𝗮𝗻𝗱 𝗛𝗮𝘃𝗲𝗻 𝗦., 𝗮𝘀 𝘁𝗵𝗲𝘆 𝗰𝗼𝗺𝗽𝗲𝘁𝗲 𝗶𝗻 𝘁𝗵𝗲 𝗦𝗧𝗔𝗥 𝗘𝘃𝗲𝗻𝘁𝘀 𝗰𝗼𝗺𝗽𝗲𝘁𝗶𝘁𝗶𝗼𝗻 𝗮𝘁 𝘁𝗵𝗲 𝗦𝘁𝗮𝘁𝗲 𝗙𝗖𝗖𝗟𝗔 𝗖𝗼𝗻𝘃𝗲𝗻𝘁𝗶𝗼𝗻 𝘁𝗼𝗱𝗮𝘆 𝗶𝗻 𝗕𝗶𝘀𝗺𝗮𝗿𝗰𝗸. 𝚃𝚑𝚒𝚜 𝙹𝙷 𝚝𝚎𝚊𝚖 𝚒𝚜 𝚌𝚘𝚖𝚙𝚎𝚝𝚒𝚗𝚐 𝚒𝚗 𝚝𝚑𝚎 𝙲𝚑𝚊𝚙𝚝𝚎𝚛 𝚂𝚎𝚛𝚟𝚒𝚌𝚎 𝙿𝚛𝚘𝚓𝚎𝚌𝚝 𝙳𝚒𝚜𝚙𝚕𝚊𝚢 𝚎𝚟𝚎𝚗𝚝.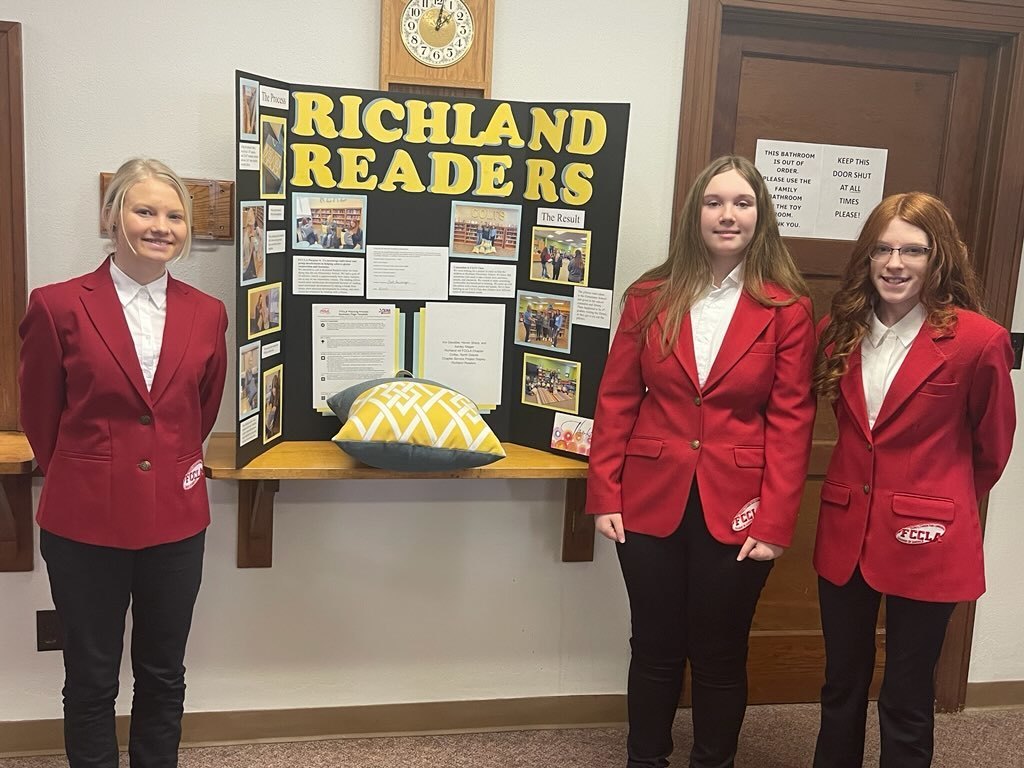 𝗚𝗼𝗼𝗱 𝗟𝘂𝗰𝗸 𝘁𝗼 𝗘𝗹𝗹𝗮 𝗪. 𝗮𝘀 𝘀𝗵𝗲 𝗰𝗼𝗺𝗽𝗲𝘁𝗲𝘀 𝗶𝗻 𝘁𝗵𝗲 𝗡𝗦𝗗𝗔 𝘁𝗼𝘂𝗿𝗻𝗮𝗺𝗲𝗻𝘁 𝘁𝗼𝗱𝗮𝘆 𝗶𝗻 𝗠𝗮𝗻𝗱𝗮𝗻. 𝙸𝚗 𝚝𝚑𝚒𝚜 𝚂𝚙𝚎𝚎𝚌𝚑 & 𝙳𝚎𝚋𝚊𝚝𝚎 𝚌𝚘𝚖𝚙𝚎𝚝𝚒𝚝𝚒𝚘𝚗 𝙴𝚕𝚕𝚊 𝚒𝚜 𝚌𝚘𝚖𝚙𝚎𝚝𝚒𝚗𝚐 𝚒𝚗 𝚝𝚑𝚎 𝙾𝚛𝚒𝚐𝚒𝚗𝚊𝚕 𝙾𝚛𝚊𝚝𝚘𝚛𝚢 𝚌𝚊𝚝𝚎𝚐𝚘𝚛𝚢 𝚠𝚒𝚝𝚑 𝚊 𝚝𝚘𝚙𝚒𝚌 𝚘𝚏 "𝚅𝚎𝚝𝚎𝚛𝚊𝚗'𝚜 𝚂𝚎𝚛𝚟𝚒𝚌𝚎𝚜". *𝘌𝘭𝘭𝘢 𝘪𝘴 𝘴𝘩𝘰𝘸𝘯 𝘩𝘦𝘳𝘦 𝘸𝘪𝘵𝘩 𝘚𝘱𝘦𝘦𝘤𝘩 𝘊𝘰𝘢𝘤𝘩 𝘑𝘢𝘤𝘬𝘪𝘦 𝘏𝘰𝘷𝘪𝘯𝘥, 𝘫𝘶𝘴𝘵 𝘣𝘦𝘧𝘰𝘳𝘦 𝘦𝘯𝘵𝘦𝘳𝘪𝘯𝘨 𝘩𝘦𝘳 1𝘴𝘵 𝘳𝘰𝘶𝘯𝘥 𝘵𝘩𝘪𝘴 𝘮𝘰𝘳𝘯𝘪𝘯𝘨.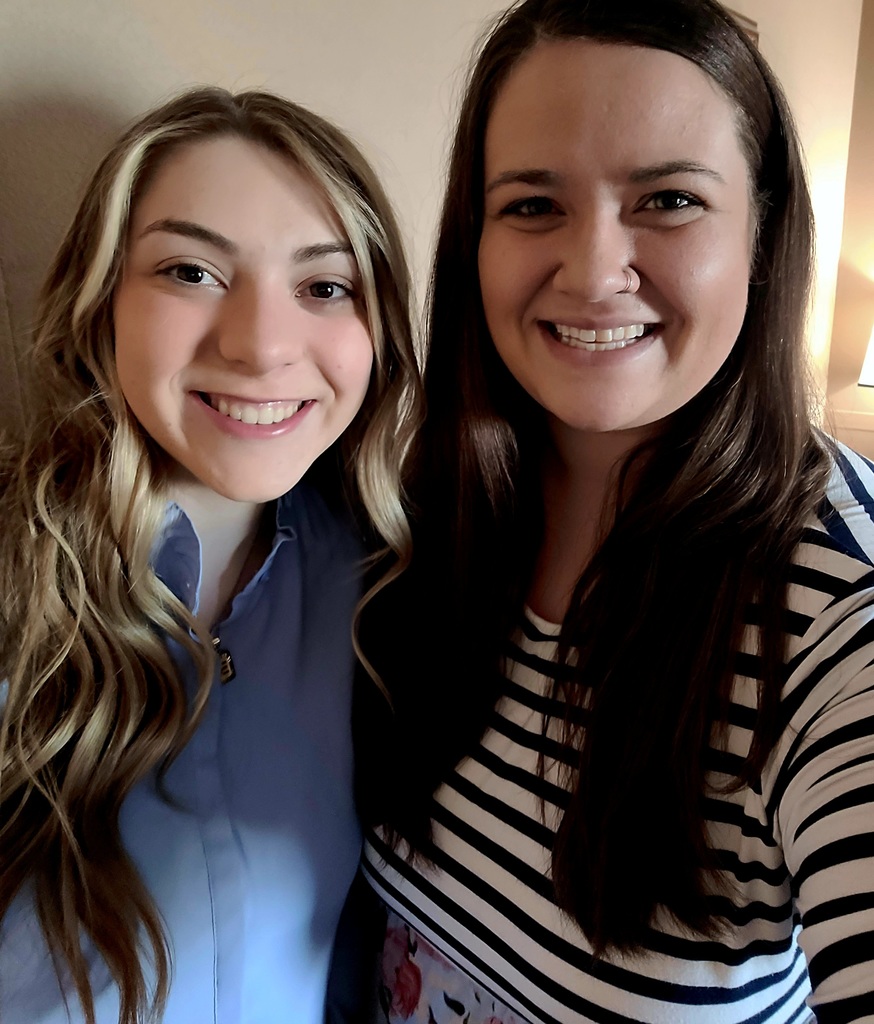 Happy Paraprofessional and National Librarian Appreciation Week to our hard working and dedicated paraprofessionals and librarians at Richland #44. 🐴💙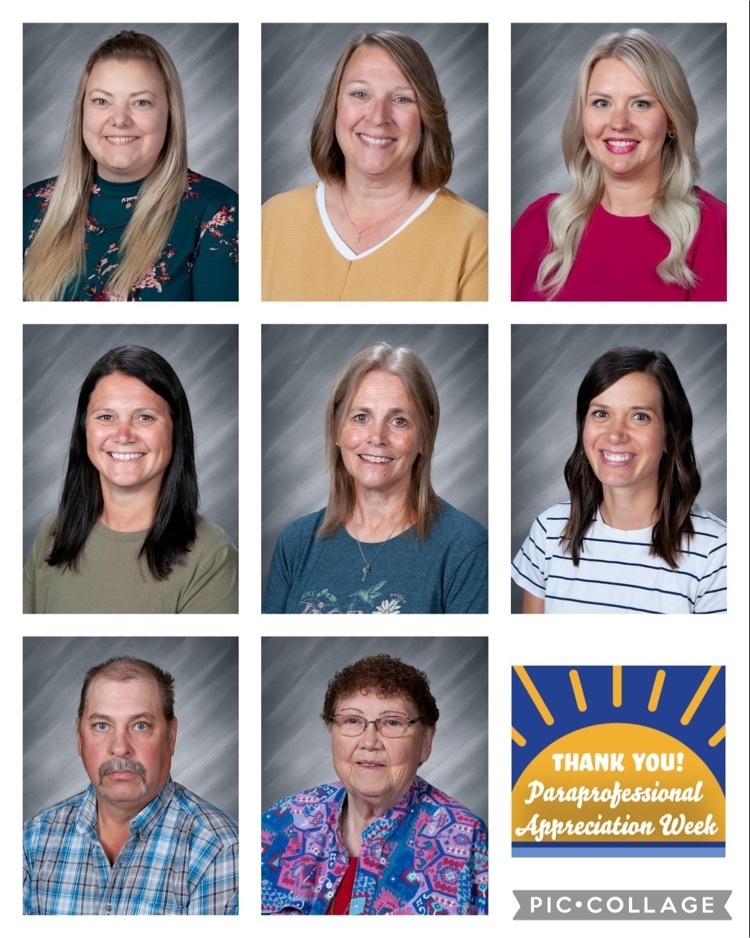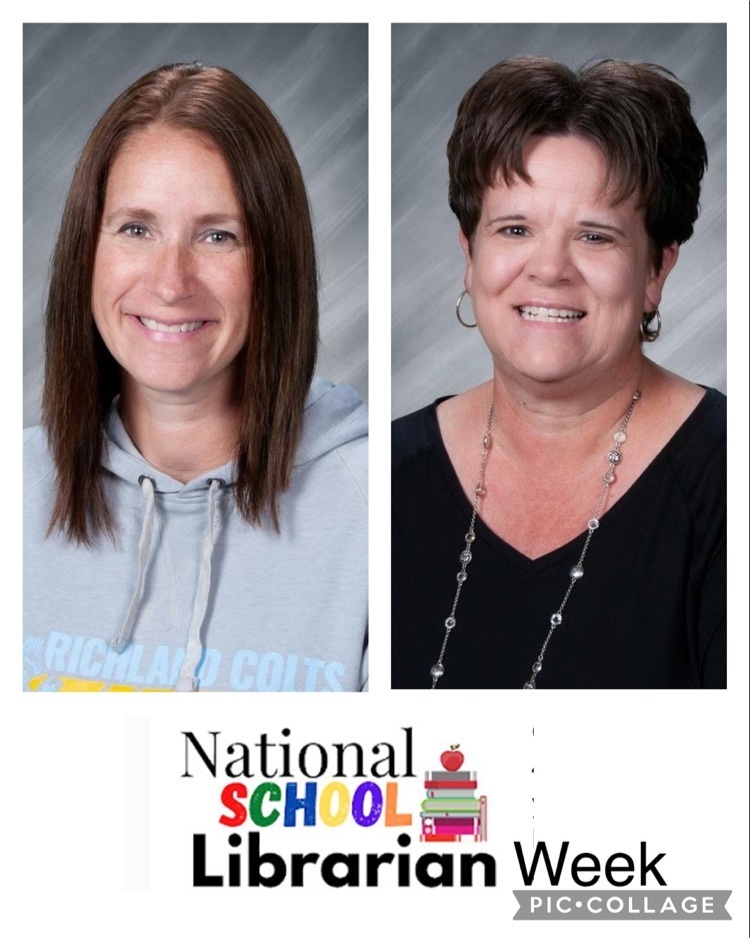 There will be no school tomorrow due to winds and road conditions. There will also not be virtual learning. Friday is a planned holiday so school will resume Monday April 10.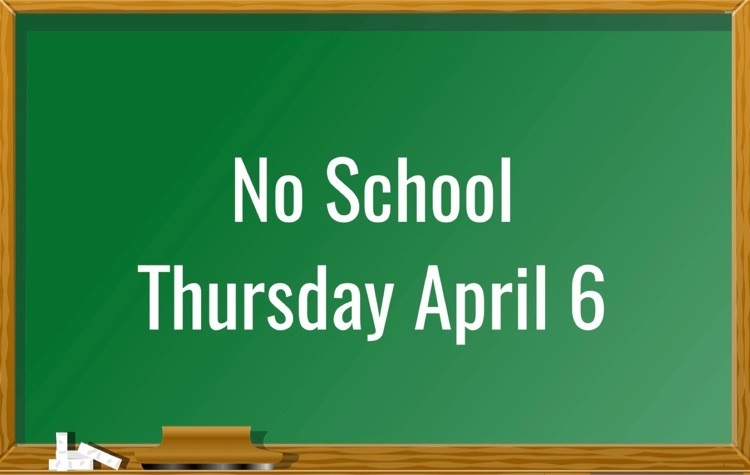 We will have virtual learning tomorrow and Wednesday (April 4-5) due to the forecasted blizzard. See email for more information.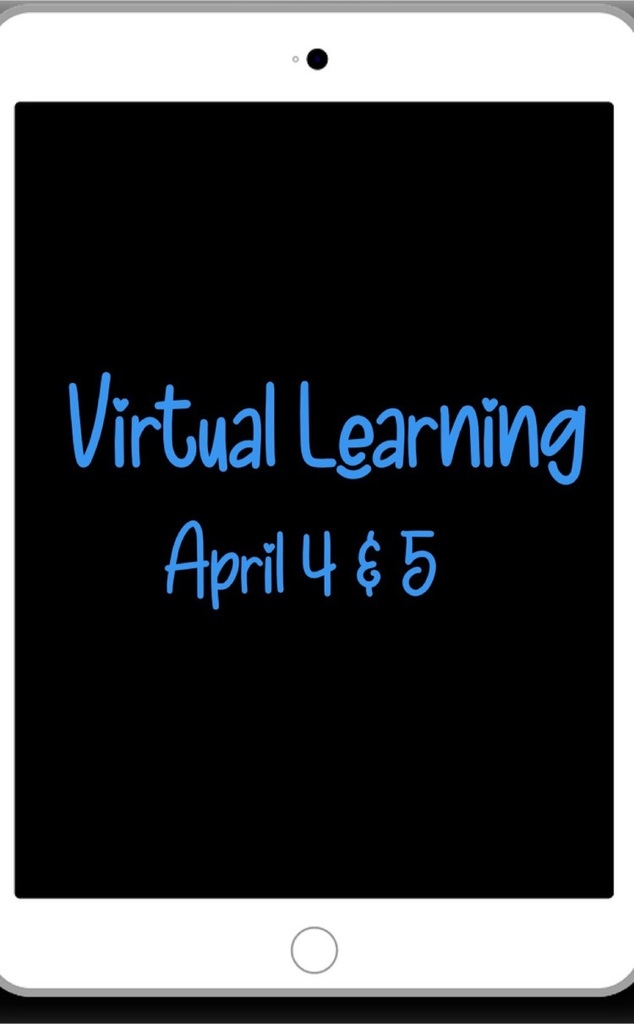 Virtual learning day today due to increasingly icy roads and forecasted winds.
Our Close Up seniors and Advisor Mr. Timm are in Washington DC this week learning more about our nation and capitol. 🇺🇸 Following an early morning departure Sunday from Fargo, the group didn't waste a moment: they visited many landmarks including the Lincoln Memorial. Have a great trip, seniors!